Although this newsletter was typed with both hands, we want to take time out to celebrate the 10% of the world that find themselves rearranging silverware at restaurants, struggling with using scissors and dealing with pencil smudges on their hands.
Left-handed people. It's easy to forget that the world is built to favour right-handed persons.


Let's dive into the news 😊
Nigeria
We'd be back shortly
Gokada, Nigeria's foremost bike hailing service announced it would be shutting down for two weeks due to Increased competition, regulatory hurdles, and operational issues.
Let's look at the 3 issues closely
Increased Competition: Gokada's entry into the bike hailing market invited many others like Max.ng, SafeBoda, and Oride to compete for the over 10 million people that take bikes for transportation in Lagos. It's most recent competitor Opay seems to be kicking really hard with ridiculously low ride rates and even poaching Gokada riders and notable employees of Gokada, such as Awolowo Moses who was Co-founder/COO of Gokada, now the Director of Business Operations at ORide. Also, Ebunoluwa Shipe & Awe Oluwakayode who were top people at Gokada, but now Senior Operations Managers at OPay.
Regulatory Hurdles: As reported by Quartz, The Lagos state government earlier this year had proposed new regulation, requiring bike hailing companies to pay annual licensing fees of 25 million Naira ($70,000) per 1,000 bikes and then 30,000 Naira ($83) per bike after the first set of 1,000. They will also still be expected to pay annual taxes on revenue. Kuku kill them now 🙄
Operational issues: Delays in hailing a ride, issues with the app, problems with riders navigating routes.


What should we expect from Gokada 2.0
Shiny new bikes; retrained Gokada riders; improved safety measures; free bike maintenance for bikers and expanded health benefits.
Question: Would this break be enough for Gokada to reposition itself to do better?
Food stop!

The Story
President Buhari has ordered the Central Bank of Nigeria to restrict the provision of foreign currency (FOREX) for food importation. This means by restricting FOREX for food, food importers will have to source for FOREX through other markets / other means. 
I know you'll tell me why but I'll ask anyway…Why?
According to the President, foreign reserves would be conserved and utilized strictly for diversification of the economy, to discourage dependence on foreign food imports bills.
Why it matters
According to Stears Business, "Nigeria is not self-sufficient in food and will not be anytime soon. In fact, Nigeria will never be self-sufficient in food. No country is. Therefore, people will find a way to consume imported food items, and the consequence would be more smuggling, higher prices, lower food safety, and so on."
Also, the Central Bank should be independent of the influence of the President, However, that's not the case here. As we've seen in time past in trying to satisfy the government's desires, the CBN has opted for the wrong policies. President Buhari is not alone in trying to manipulate his country's central bank. President Erdogan (Turkey) recently fired his central bank chief when he refused to restrain borrowing costs, and President Trump (United States) has often criticised the Federal Reserve (Fed) for refusing to lower interest rates—including the Fed chair he appointed. 
Slowest drop in 3 years
The Story
The latest inflation report released by the National Bureau of Statistics (NBS) show that inflation dropped to 11.08% in July 2019. Nigeria last recorded inflation rate lower than 11.08% in January 2016 when it stood at 9.62%.


What this means
A drop in inflation means a slow rise in the prices of goods. The drop does not necessarily mean market prices of goods have dropped but price items only witnessed a slow rise.
Why it matters
For you, If it keeps dropping you should be able to buy more items with the same income.

For Businesses, a possible decrease in the cost of business and an increase in revenue as demand increases.
Lastly, for policymakers like the Central Bank of Nigeria, a drop in inflation rate proves that their efforts to drive inflation down are yielding positive results.
Africa
Verve Goes Global with its Payment System
The Story
Verve, the payment card brand which was initially just for payments in a few African countries has gone global. It has extended its reach beyond Africa, allowing its users to make transactions in 185 countries. 
Backstory: Verve International is a payment card brand owned by Interswitch Group. It was founded in 2008, as a subsidiary of Interswitch. In 2013, it became an autonomous business entity after a restructuring exercise. Over the years. Verve has sought partnerships with different entities to expand its reach in Africa.
Why does it matter?
Prior to this move, most bank account holders preferred to have a Visa Card or MasterCard over a Verve card but now as Verve joins in the global league, Africans can have more than just two options aside MasterCard and Visa when they want to make international payments.
Visa claims to have 2.4 billion cards issued, across more than 200 countries, MasterCard claims processes over 18 billion payments per year. While  In 2013, Verve was reported to have "over 20 million cards in circulation and access over 119,631 points of sale, 11, 287 ATMs and over 1,000 online merchants. Can verve challenge these two established companies.
Another million-dollar IPO


The Story
Transsion Holdings, the makers of Popular phone brands TECNO, Infinix and Itel has announced it will be listing shares on the Shanghai Stock Exchange for technology companies in China. It could raise as much as 3 billion yuan ($426 million) from this public listing.
How's Transsion doing?
Transsion's IPO process comes when the company is doing well. It generated 22.6 billion yuan ($3.29 billion) in revenue in 2018, up from 20 billion yuan a year earlier. Net profit for the year dropped to 654 million yuan, down from 677 million yuan in 2017, according to the firm's prospectus.
Why it matters?
In Africa, Smartphone adoption is low, at 34%, but expected to grow to 67% by 2025, according to GSMA. With Transsion going public its plans to use the money raised from the IPO to build phone assembly hubs in Africa and emerging markets. This would create more job opportunities in its major markets; Nigeria Kenya, Tanzania, Ethiopia, and Egypt. 
Transsion currently has 58.7% and 36.4% share of the feature phone and smartphone market in Africa. If Transsion's IPO enables the adoption of more smartphones on the continent, it could enable more startups and startup opportunities — from fintech to Video-on-demand (VOD) apps (Iroko TV).
As per TechCrunch, Transsion's IPO move is the second recent event — after Chinese owned Opera's big venture spending in Nigeria [Opay] — this reflects greater Chinese influence and investment in Africa's digital scene.
Internet use Tax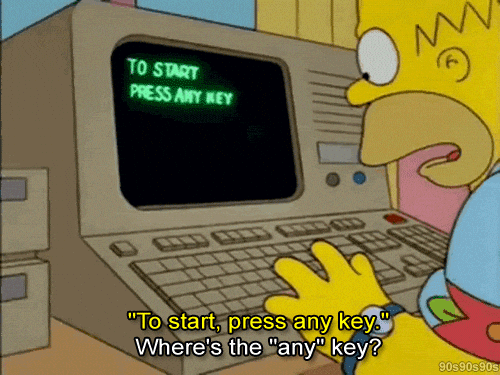 The Story
Typically, the only thing most people have to pay for to access the internet is data but in Uganda, if you want to access the internet you are required to pay a fee for posting content online.
Remind me how we got here
The Ugandan Government, in 2018 imposed a daily levy on internet users on over 60 online platforms, including Twitter, Facebook and WhatsApp, as a means to check the information that is passed and received by the members of the public via these mediums.
Their Intentions
It's two-sided, the aim of the mandatory daily tax was to raise some revenue from internet users for public services while also using this means to curb "idle talk" online. 
How did it turn out?
People stopped using the internet. Three months following the imposition of the levy, the number of internet users in Uganda fell by more than 2.5 million.
The value of internet banking fell by almost a quarter, to 14.8trillion Ugandan Shillings between June and September 2018.
Big Picture: Uganda has had the same President since 1986.
During the last elections in 2016, President Yoweri Museveni ordered all social media sites to be shut down to stop the spread of misleading information. With about a year to the next election and a confirmation that the president will be running for another term, the people of Uganda can only expect even more restrictions on the free flow of information.
International
GE's Accounting Scandal

The Story
A whistleblower – who pointed out Bernie Madoff's Ponzi scheme that years before it imploded in 2008 – accused General Electric (GE) America's once most valuable company of accounting fraud.

He has accused the company of hiding $38 billion in losses, i.e. 40% of its market value. And called it "a bigger fraud than Enron." (Enron declared bankruptcy in 2001 after it came out that the company had inflated its earnings.)

What's GE's Response
GE's share price fell 15% in response to this news. Officials of GE, have rejected the allegations stating it is ridiculous and it's CEO even bought $2m worth of GE shares on Friday just to demonstrate that GE's management still believes the company is worth investing in. Wall Street analysts are, for now, still rooting for the company despite the allegations.

Big Picture: GE's fraud claim doesn't have to be true to hurt it as this brings about a loss of credibility and a lot of scrutiny into the practices of GE.
Dig Deeper: Read the 175-page report
The US delays its latest punch
The Story
In the most recent update in the US vs China's "Gbas Gbos", the US chose to postpone the most recent set of Tariffs it was supposed to slap on China on September 15 till December 15th. The reason for this delay tariffs ahead of the Christmas season was to avoid an impact on holiday shopping. Additionally in the words of Trump, said all of the delays "help a lot of people."
Remind me how this started again
In 2018, The US took a jab at China by imposing more than $250 billion worth of import tax on Chinese goods accusing China of U.S intellectual property theft. President Trump believed that his planned tariffs on Chinese imports would make the United States "a much stronger, much richer nation". China returned with a $160 billion tariff on US goods – accusing the US of starting it. And they kept throwing punches at themselves…
Till Trump and Chinese President Xi Jinping agreed at the G-20 Summit a few months ago in Japan to take a step back from the trade war and continue negotiations.
All was going well until earlier this month, President Trump woke up and decided he'll hit China with a 10% tariff on $300 billion worth of products starting in September. And unlike the previous tariffs – which focused on industrial goods – these will target consumer products.
Thankfully he's reconsidered his action in a bid to help many US business who might be affected by this move.
Zoom out: The US-China trade is a major trigger to rise of another global recession, More than 30 central banks around the world have cut interest rates this year amid rising fears of another global recession. As per NYTimes, The last time so many of the world's major economies cut rates or considered stimulus in unison was during the financial crisis.
Rate cuts could increasingly focus on keeping currencies cheap. A cheaper currency allows a country to export more goods and services while making imports more expensive, in effect helping to prop up domestic prices.
Guess what's new in the market?
Just last week, Snapchat said it was raising $1 billion in part to invest in AR technology. Here's where it's putting this money into.
Snap's latest Spectacles 3, With it you can add 3D filters to your walk, take pseudo-3D still shots of your friends and add 3D Lens effects to a bike ride. While you can only record video for up to a minute of continuous video at a time, it's still a significant improvement over the 10 seconds from before.
How much does it cost?
$380 – twice as expensive as last year's model, which cost $150, that just about 138,000 Naira.
Not bad for a limited edition spectacle that gives you unlimited perspectives. 
Would you get one? Take a look at an Instagram video of it at work.
Worth reading 📚
How Kola Tubosun and his team gave Google a Nigerian accent

Online sports betting in Africa: Between morality and an opportunity for revenue generation

The World Bank Has the Money to Fight Ebola but Won't Use It
And that's all for this week! 😎
Would you like to receive this via email? Please Subscribe here.
Got a question about something you don't understand from this newsletter? Ask us here